In this tutorial, we'll show you how to make a website with a facebook like button.  By adding a social sharing tool like a facebook like button when you make a web page, you'll empower your visitors to share your content to like minded people all over the internet.  As a business, this can be a very powerful tool that will help spread your products, services, articles, or any other content you want to share all over the internet.  All because each time somebody clicks the like button, it automatically gets posted to their facebook wall - for all of their friends to see.  Ultimately, this is a free endorsement for you.  This is how you can drive traffic and awareness when you add a facebook like button to a website.  And, in this step-by-step guide we make it really easy to add this tool to your website, using our online website builder.

1. To start, first create Facebook Like Button by going to this link. You should be able to see just like the image below.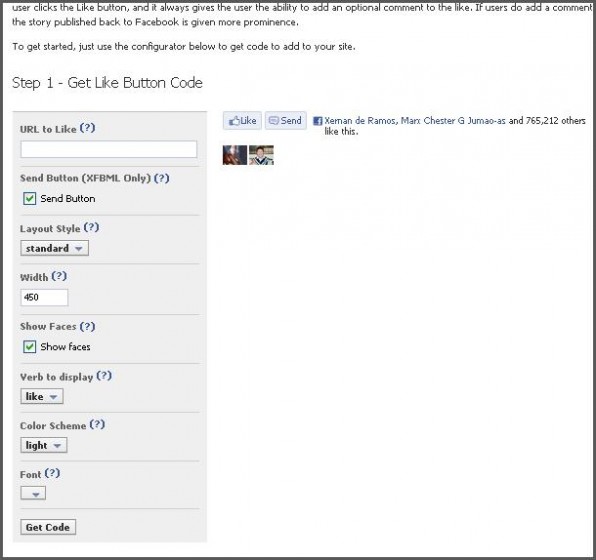 2. In the URL to Like box, please type your Iconosite URL just like the example below. However you can also specify URL to your product, service, gallery and etc. Just simply provide the exact link for that page to like.
3. You may specify other attributes of your button such as the width, style, color, and etc. Simply supply them according to your liking. For this example, we used the default value. Now click the GET Code button one you're satisfied.
4. Copy the code in the first section, as illustrated in the image below.
5. Next login to your Iconosite free website builder account then click Edit on any page you would like to insert the button. Please see screenshot below.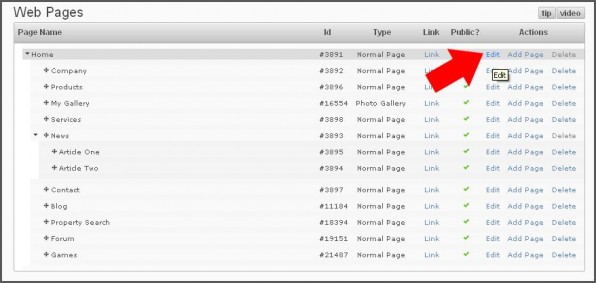 6.  Scroll down to the Page Specific Scripts section, and paste the code into the Body area.

7.  Go back to Facebook and copy the code from the 2nd section, as illustrated below.
8. In the WYSIWYG Editor, click the HTML icon to open up the HTML Source Editor pad.
9. Paste the code into the HTML Source Editor then click the UPDATE button.
10. Save your work.
11. You should be able to see the facebook like button on your website.

And just like that, you've learned how to build a website with a facebook like button.  Now is the time to consider all the different pages or areas of your website that you can add it to.  It's also not a bad idea to encourage your visitors to "like" you.
How to Make a Website in Minutes, Free!
Like what you see?