Sometimes while working with images on our free website, we are faced with the problem of them being very big and going out of page and distorting everything. This tutorial will show you how to solve this problem and make a better looking website with our professional website maker.

Below is a webpage with a very big image that is not only looking ugly but also disturbing the text underneath.

This is how we will solve the problem.
1) Go to Picresize.com

2) Now press the 'Browse' button and select the file to be resized.

3) Refer to the screenshot below if you need help with uploading the picture.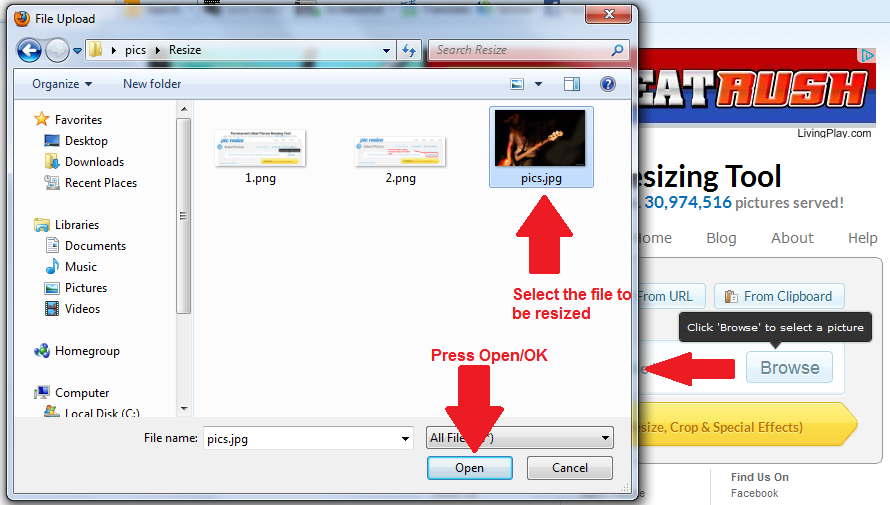 4) After you have selected the image, press the continue button.

5) This will upload the image on the server. The next screen will allow you to resize your image to any size you need. From the drop down menu, select custom option and enter the required dimensions and then press the big yellow button at the bottom.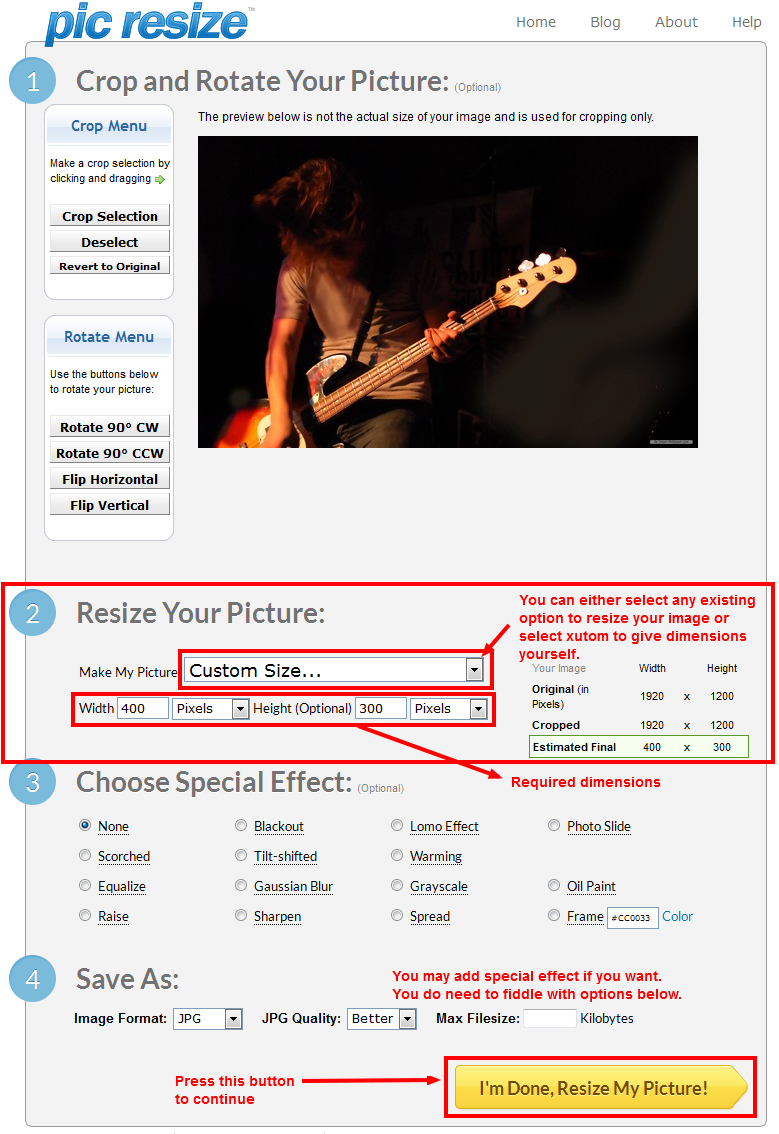 6) After the image has been resized, you will be shown the next screen which will allow us to download the image to our computer.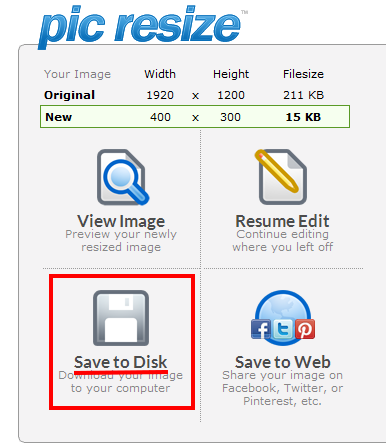 7) Take the downloaded image, and upload it to your website using our easy web page maker.  I did the same and now my site looks a lot better. Check it out in the following screenshot.