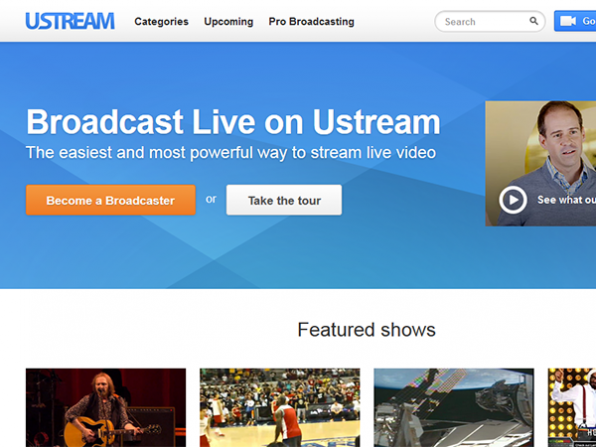 U-Stream is a website that offers live streaming videos on an optimized platform. Many radio stations, band gigs and live events signup in U-Stream to broadcast their activities. Now you can feature and showcase any stream on your website.
1. Visit www.UStream.tv - Then on the search field you can put a search on the streams you want.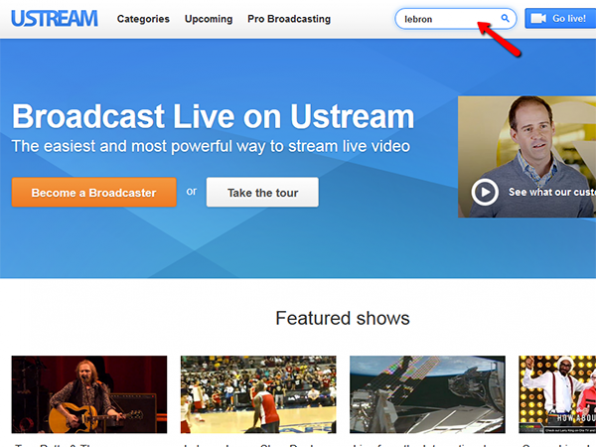 2. Once the search result is given select your desired stream and click it.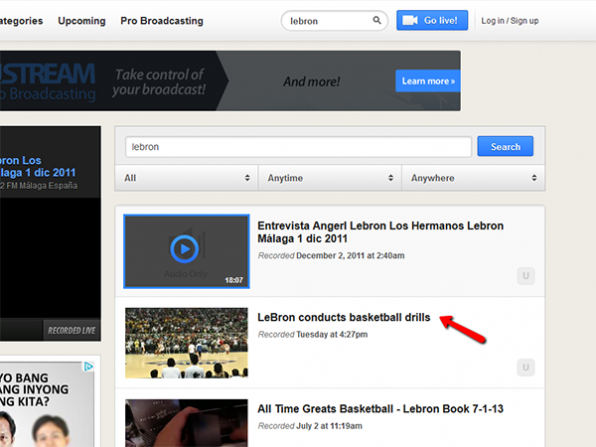 3. When the stream page has loaded. You can find the share link on the bottom right. Click it.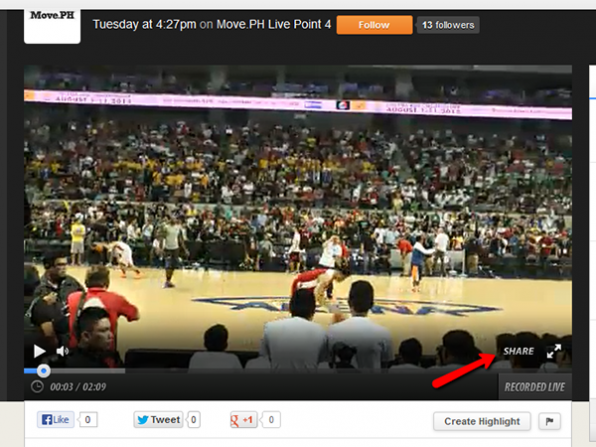 4. You will be provided with options on sharing the stream. For this case we will choose the one with "<>" as show in the picture.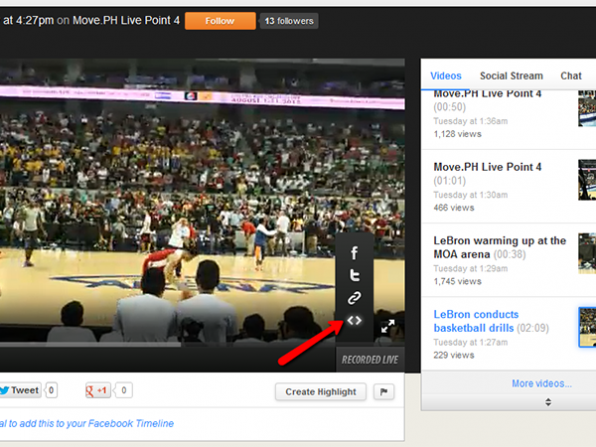 5. A popup will appear with options where you can select size options for the stream.
6. Once size selection is done you may click the copy to clipboard button.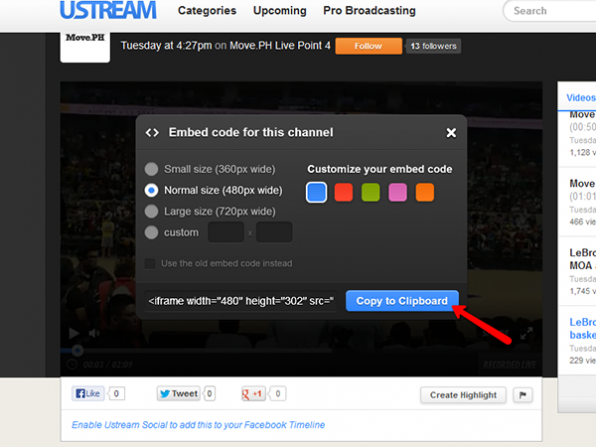 7. Go to your dashboard panel on your Iconosites website then edit the desired page you want to add your code in.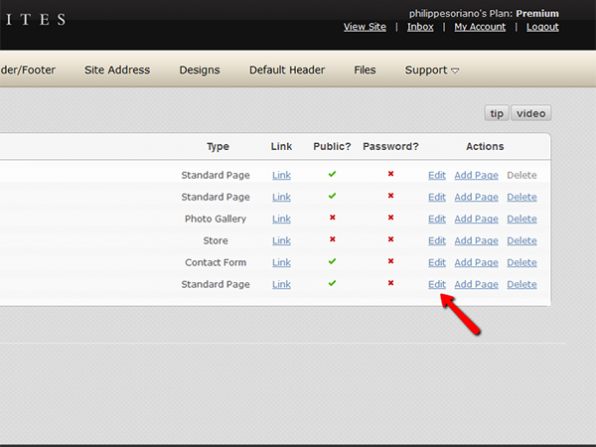 8. On the edit page content, hit the HTML button.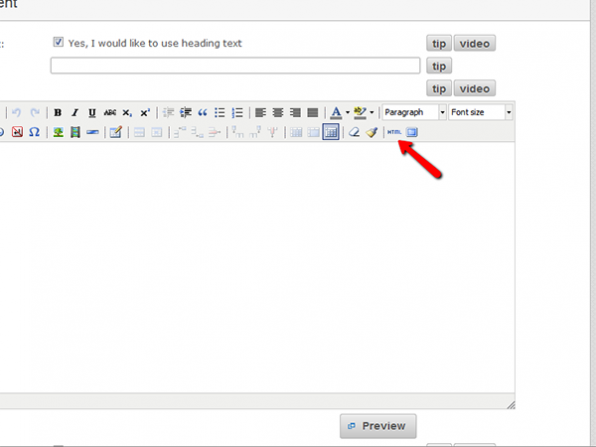 9. A popup box will appear and there you will paste your code. Once pasted hit the update button.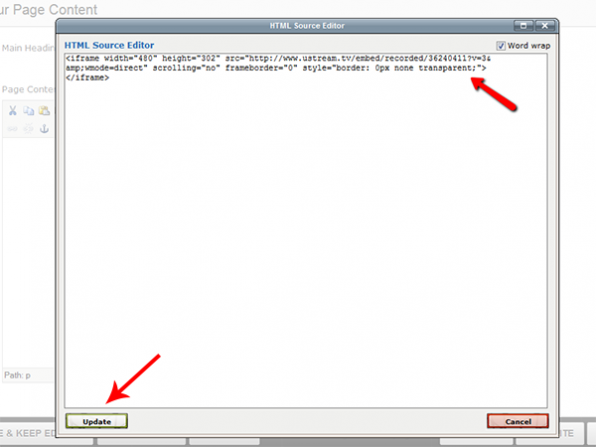 10. Once updated hit save your page.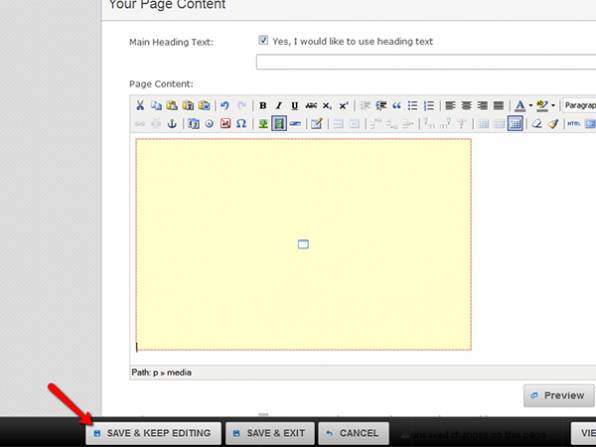 11. Once save view the page on your website.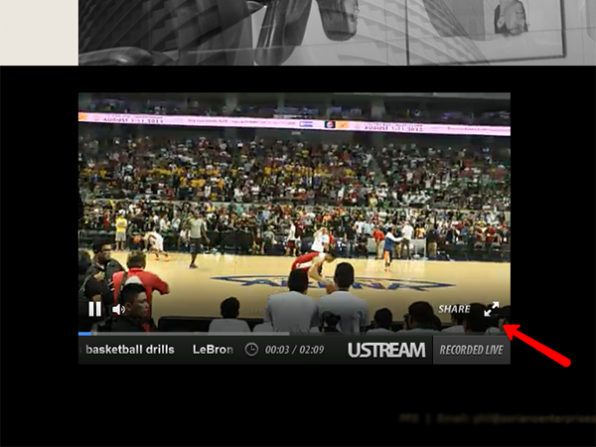 Congratulations! There you will see the stream on your page. This is as easy as embedding a YouTube video on your website.