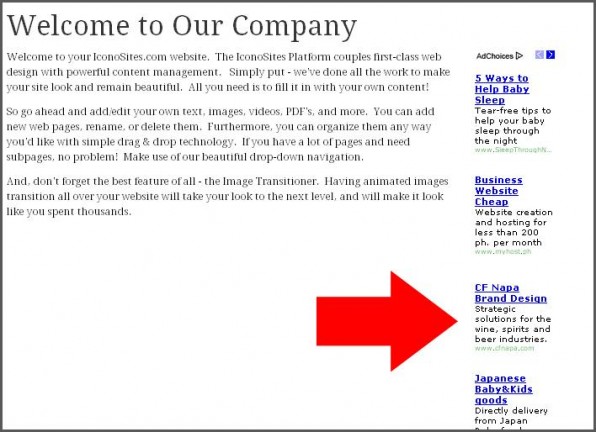 In this tutorial, we'll show you how to make a website with Google Adsense.  If you already have a web presence, we'll walk you through how to add google adsense to your website. We'll do this using the IconoSites website builder, where you can make a website in minutes with stunning design, powerful features, and more.

Video Tutorial
If you prefer to watch a video tutorial, here it is
(otherwise, continue with the written tutorial below):
Written Tutorial
1. If you have an Adsense publisher account, you can be able to place Adsense advertisement onto your Iconosite web page. Here's how, login to your Adsense account now then create a new AD format.
2. Copy the Adsense code from the AD format you just created.
3. Next login to your Iconosites account then click Edit to whatever web page you would like to place your Adsense Advertisement.
4. Scroll down then click the little box beside Yes, I want to have more than one column on this page. You can now be able to choose the number of columns in this particular page. In this example we have selected 2:1 so that we could place the advertisement at the right side of the page.
5. Next click the HTML tool icon to open the HTML source editor.
6. Next paste the Adsense code that you've just copied onto the HTML Source Editor. Then click the UPDATE button after doing so. Please see screenshot below.
7. Next click SAVE button to complete.
8. That's it. You may checkout your website to see how adsense advertisement looks in your web page.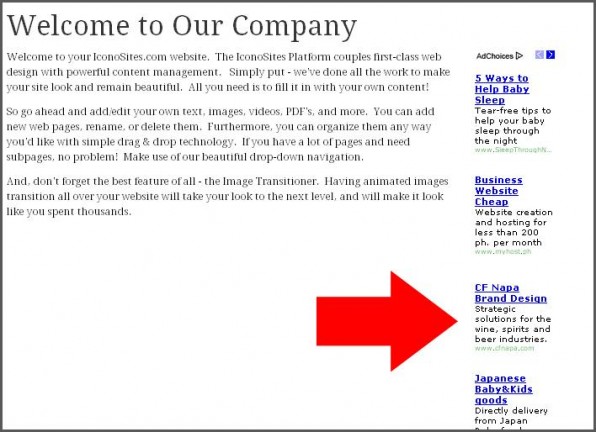 Congratulations!  You now know how to make a website with Google Adsense,  and you can use this knowledge to add just about any affiliate program to your website and start earning money from it right away.
How to Make a Website in Minutes, Free!
Like what you see? SIGN UP FOR ICONOSITES and Make a Free Website in Minutes with our Free Website Builder.