LinkedIn is a place where you connect with all the professional people of your small business niche. In fact you can not only see their profile and contact them, you can even grab business and job opportunities at this great site for designed specially for professionals. This tutorial will show you how to add your LinkedIn profile tab to your Iconosites website, using our professional web page maker.



1) Go to LinkedIn.com and login with your username and password.
2) After logging in come back to this page and click this link to view the profile badges you can use on your Iconosites to let people find and connect to you on LinkedIn.
3) After the page opens, you will be able to view many buttons with their respective code on the right. Select the one that would look best on your business website.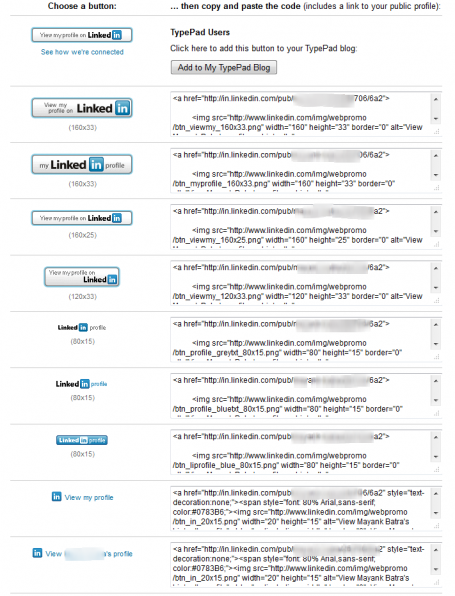 4) After deciding the design you would like to use, right click on the corrosponding code and press copy from the menu.

5) Now login into your Iconosites Admin panel and start editing the page in which you want to add your LinkedIn profile.
6) After the page loads, scroll to the 'Your Page Content' and press HTML button in the toolbar. Check screenshot below for help.

7) In the HTML window, paste the copied code where you want it to appear on your page. After pasting the code, press 'Update'.

8) Save the page by clicking the save button at the bottom of the screen. Now proceed to your page on the website to view the new LinkedIn button.