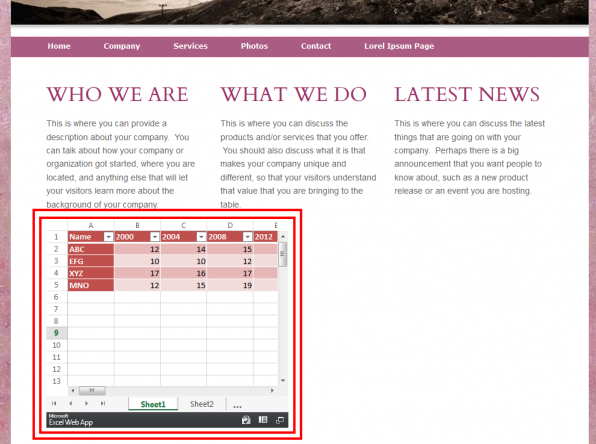 In this post, we'll show you how to embed a Microsoft Excel document onto your webpage.  This will allow your visitors to see anything you have on a given excel spreadsheet, with the ability to scroll up, down, left, or right if needed.  Just follow the steps below.

1)      Go to https://office.microsoft.com/en-us/excel/redir/XT102603424.aspx and login into your account. Sign-up for a new account if you do not already have one. Sign-up is easy and free. This service allows you to upload your documents on internet and share through different platforms.
2)      After you login, following screen will appear. Open the public folder by clicking it.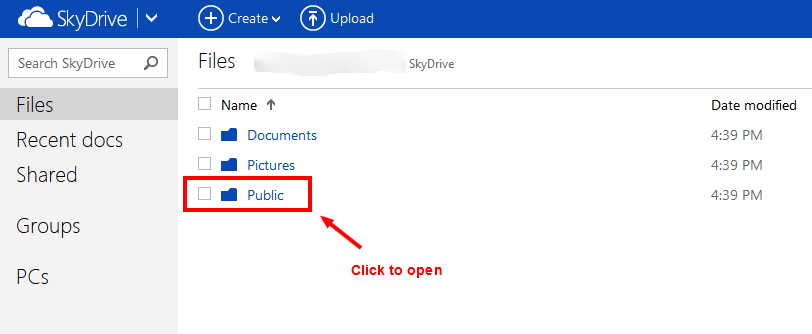 3)      Upload the excel file to be embedded by pressing the upload button on the top.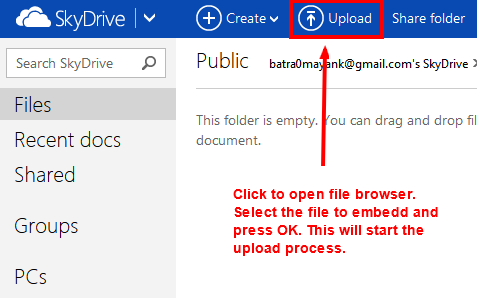 4)      Next step is to embed the file in the webpage. Follow the screen-shots below.

5)      The following screen shows up. Press Generate to generate the embed code.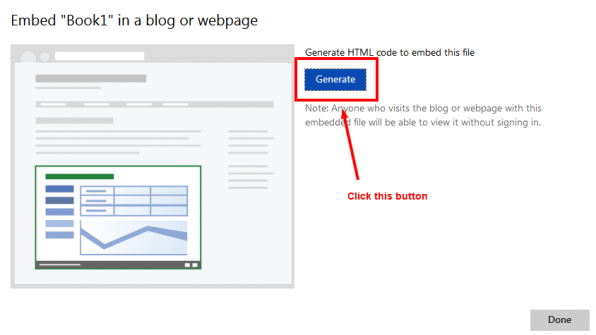 6)      Copy the generated code.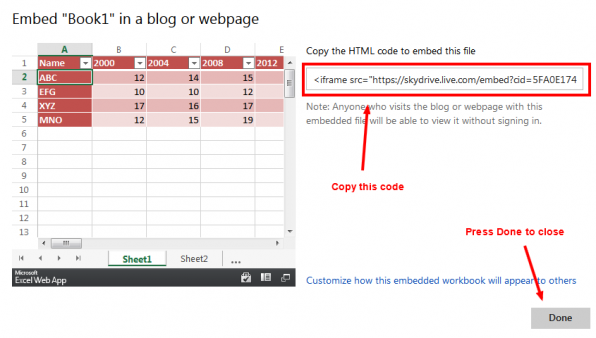 7)      Now log-in into your IconoSite and start editing the document you wish to edit. Scroll down to the content area and open the HTML editor.

8)      Add the code where you want the table to appear. 'Save and Exit' the page.

9)      I listed some stats on my page using this method. How do they look?