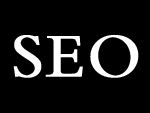 A lot of entrepreneurs start a business and the first thing on their mind is how they can get to the top of Google or Yahoo! searches when they set up a business website.  So, they immediately start doing research and looking for SEO service providers.  Many of them move forward and start paying hundreds if not thousands – every month — on their first SEO campaign.  If this is you, stop right now.  THIS IS THE WRONG WAY TO APPROACH SEARCH ENGINE OPTIMIZATION.  In this article, I'm going to show entrepreneurs exactly how they should approach SEO for their small business website.  If you follow my approach in this article, you will save yourself thousands of dollars in mistakes, setup fees, and more.  You'll also educate yourself by learning the essential elements of SEO, which will empower you to make better decisions as an entrepreneur.

Is SEO Right for my Business?  How To Find Out

The above video walks you through exactly how to approach the following steps:
Find the Right Keywords
Pay for some PPC Advertising (Google Adwords)
Analyze the Results

Are you producing leads?
Are your leads converting into sales?
Which keywords are producing the most sales for you?

You Decide:  Is it worth it to pay for an SEO campaign?
Select 5-10 of the top producing keywords
On your online business website, create a unique Title, Meta Keywords & Description for each page.  We will show you how you can do this in one minute with Iconosites small business website creator tool.
In the next post in this series Want to SEO Your Small Business Website?  I'll Save You Tons - Part Two, I'll show you how to tackle the next crucial step in SEO:  content.  You'll learn why, as well as how to create the right content when you build a business website, all on your own without having to pay anyone.