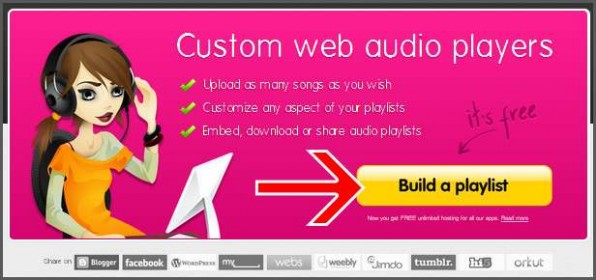 So you want to add music to your website for free?  No problem!  We recommend using Podsnack, a free tool that allows you to upload as many songs as you wish, create your own playlists, and more.  Just imagine having totally customized music on your website.  In this tutorial, we'll show you how to do it.
Video Tutorial
If you prefer to watch a video tutorial, here it is
(otherwise, continue with the written tutorial below):
Written Tutorial
1.  Go to Podsnack and create a free account, simply clickthe big Build a playlist button to get started.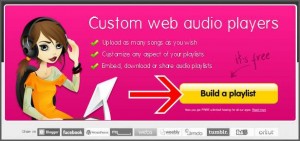 2. Once you've registered successfully, click the New Playlist button at the top of the dashboard.

3.  Next is to type a name for the music player.  Then, in the Add Tracks, you maychoose among of the 3 options: First, acquire music from Youtube.  Second, from your Computer.  Or third, Record a track. In this example, Youtube was selected to searched for songs.

5.  Once you've added the tracks to your playlist, simply click the Next button.

4.  In the search results below, just simply click + button to start adding tracks toyour playlist. Please see screenshot below.

5.  Once you've added the tracks to your playlist, simply click the Next button.

6.  Next is to choose or customize your own music player template. There are manyoptions to choose, you just have to explore them. For this example, Soft Cloudwas selected. Click Finish when you're done.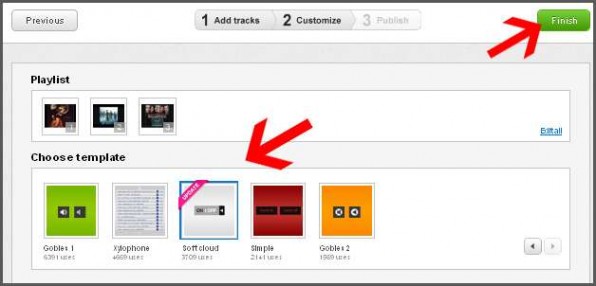 7.  Next is to click the Embed button to show the code.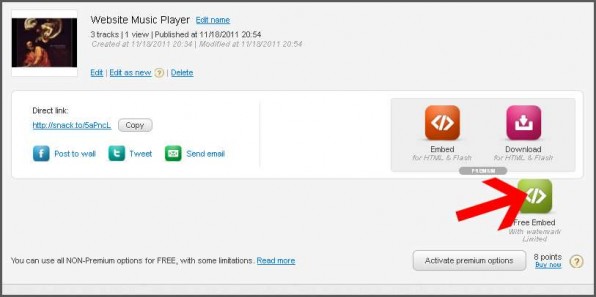 8.  Next is to click Copy button or highlight the entire code, then right click, select copy.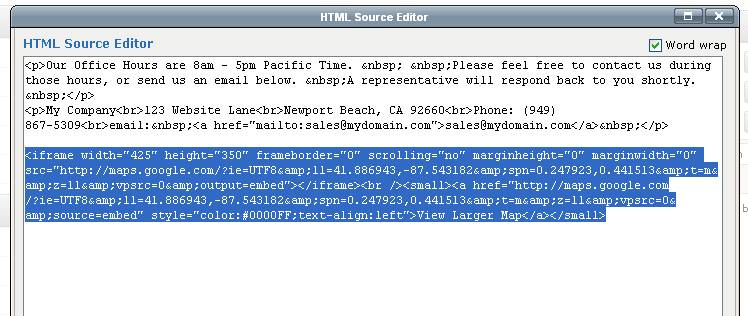 9.  Next login to your Iconosites Control Panel and go to Header and Footer page. Under footer page section, click the HTML Editor then paste the code just before the website footer link. Click update then close after you've pasted it.

10.  Save your work by clicking the Save button. Now check the music player in your website footer. In this example you should see how it looks below. That's it you've successfully embedded a simple music player into your website.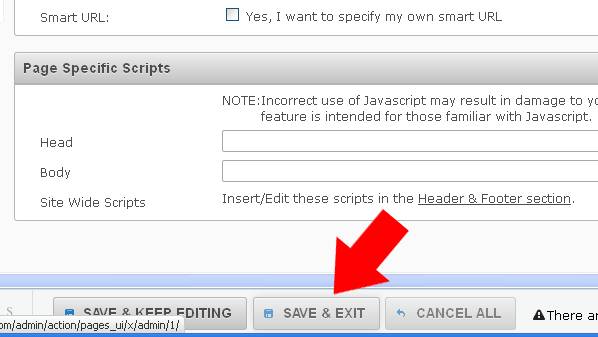 How to Make a Website in Minutes, Free!
Like what you see? SIGN UP FOR ICONOSITES and Make a Website in Minutes with our Free Website Builder.